Best Healthy Alternatives to Green Tea
Health benefit of Green Tea is known to us all. We cannot ignore the fact that this is an excellent source of various nutrients as well as anti-oxidants. Green tea works like magic in losing weight. And tea is also necessary for our health. Regular drinking of Tea leads to fewer chances of growing stroke, cancer, heart disease, osteoporosis etc. In spite of various nutrients, the taste is not so pleasant. People are always searching for some healthy alternatives to Green Tea which will provide our body with the same amount of nutrients as well as won't disappoint our taste buds.
Here are few healthy alternatives to Green Tea in the below list
1. White Tea

People are not much aware of White tea, not even ad producers invest into this tea. But with the same amount of health benefits White tea is at the top of the list. This mild drink is almost white in color which leads to its name. The subtlety of their taste leads to the fame. This delicate drink helps to block the formation of tumors.
Buy Organic White Tea
View on Amazon.com View on Amazon.in
2. Black Tea
Black tea is quite popular as well as beneficial too. Still, there is less awareness about its health benefits. The drink is not pitch black. The hue is more like dark brownish. The leaves are the reason for its name. Studies have shown that Black Tea helps to reduce heart disease, colon cancer, and cavities. The amount of caffeine is higher than other types of teas.
Buy Best Natural Black Tea
View on Amazon.com View on Amazon.in
3. Herbal Tea

We can assume from the name that various herbs are included in the making of this kind of tea. Generally ginger, dandelion, lemongrass, peppermint etc. are used in this tea. These various ingredients improve the benefits of the tea.
Buy Detox Herbal Tea
View on Amazon.com View on Amazon.in
4. Ginger Tea

This tea can be made at home like the way any usual tea is prepared. Just you have to add a few slices of ginger. Ginger enhances the taste and smell. In common cold, this tea works well and gives relief from the congestion. There are also some ginger tea brands available online that comes with additional properties including ginger combined with Black Pepper and Peppermint for a naturally warming blend. This Tea boost healthy digestion and cures cold and flu. Ginger tea is also known as a rejuvenating, soothing and invigorating quality. In Ayurvedic its known to be used for activating the body's internal energy to promote balance and harmony.
Buy Ginger Tea
View on Amazon.com View on Amazon.in
5. Rose Tea

From the name, you can guess how beautiful this tea looks. Rose petals decorate the tea as well as magnify the medicinal benefits of the tea. The tea is a storehouse of malic acid, pectin, Vitamin C and citric acid. This tea aids the weight loss process. Rose Tea comes with so many health benefits including regulating hormones and easing uterine congestion thus helpful in menstruation pain, eliminates mood swings, makes immune stronger, cures a sore throat, works as a natural stress buster
and promotes weight loss as its a natural zero calorie drink that works to calm down your hunger pangs,
Buy Decaff Rose Tea
View on Amazon.com View on Amazon.in
6. Oolong Tea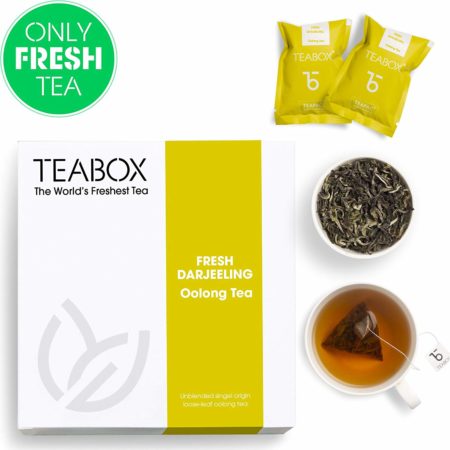 This is maybe the least known tea on the list. People collate the taste and smell of Oolong tea with fresh fruits or flowers. The taste of the tea is quite unusual. Oolong Tea was first known as traditional Chinese tea (Camellia sinensis) produced through a unique process including withering the plant under the strong sun and oxidation before curling and twisting. It has a perfect balance between the earthy green and mature black teas. Its various benefits make it a popular among the most healthy tea as its rich in antioxidants, contains vital vitamins and minerals,rich in anti-cancer properties. It additives and has combined qualities of green tea and black tea.
Buy Oolong Tea
View on Amazon.com View on Amazon.in
7. Yellow Tea (aka Chinese huángchá or Korean hwangcha)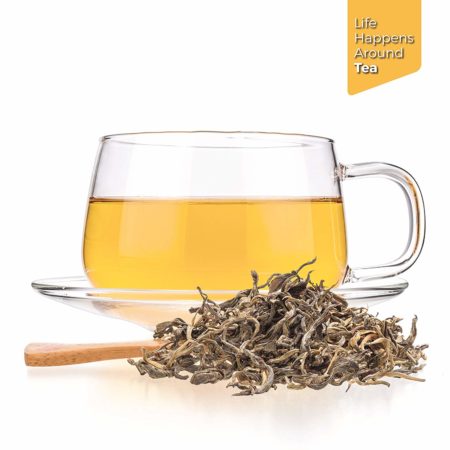 This is another rare kind of tea. The appearance seems closer to green tea except for the grassiness. This diet tea improves mental health, helps to control the sugar level, releases toxins from your body. A sip of health Yellow tea gives so many antioxidants and nutrients that promote a healthy and young looking skin. It also helps to lower bad cholesterol thus reducing heart problems.
Buy Yellow Tea
View on Amazon.com View on Amazon.in
8. Orange Peel Tea:

If one follows the tips from Traditional Chinese Medicine book then s/he is may be familiar with this tea. Oranges are eaten without the peels. These peels sometimes are used to produce face masks. But one can drink them too with tea and can take the benefits of them. This Orange Peel Tea reduces blood pressure, aids cholesterol, builds up immunity. This tea is an excellent source of Vitamin C. The anti-inflammatory agents heal our body.
Buy Natural Orange Tea
View on Amazon.com View on Amazon.in
9. Pu-Erh Tea

Supreme numbers of healthy teas are originally from China. The same goes for Fermented Tea too. This is actually known as Pu-erh. Through the microbial fermentation process, the tea is being produced which leads to a darker color. But don't get confused with the black tea.
Buy Pu-erh Fermented Tea
View on Amazon.com View on Amazon.in
10. Kombucha Tea

This tea is also of orange color. Kombucha tea is another kind of fermented tea. The tea gets fermented with 'scoby'. 'Scoby' stands for a Symbiotic culture of bacteria and yeast, similar to vinegar. The bacteria present in scoby sucks in the sugar which modifies the drink into a less sugary, fizzy refreshing drink which is filled with health benefits.
Buy Kombucha Tea
View on Amazon.com View on Amazon.in
11. Jun Tea

Jun and Kombucha are quite similar still different. The color and taste come close but the little distinctive features make them stand apart. The light, soft tea is made in a fermenting process by Green tea and honey. Yes, Green tea is there. But the grassy smell is nowhere to find in Jun tea. The honey lends a sweet taste and smell. This tea is covered with mysticism. Tibetan cookbooks maybe the place where you can find the name of this mysterious tea.
Buy Jun Tea
View on Amazon.com View on Amazon.in
12. Red Tea ( aka Rooibos tea )

Red tea or Rooibos tea is prepared by a red bush which is originally from South Africa. The delicious tea has varieties of flavors. One can drink it either hot or cold.
Buy African Red Tea
View on Amazon.com View on Amazon.in
14. Argentina's Mate Tea

This tea is full of flavors. The coffee like taste makes it one of the most favorite choices of the coffee lovers. A kind of wild shrub is found in Argentina which is known as Mate. This tea is no less than Green tea when it is about health benefits.
Buy Mate Tea
View on Amazon.com View on Amazon.in
14. Blooming Tea

This tea is a great choice as a present. Thanks to the artistry of the tea artists who hand tie the tea as well as incorporate some flavors or scents to give it a distinct feature. The tea is also known as flowering teas because these teas bloom with steeping. Each seal of blooming tea comes with freshness inside in an airtight foil wrapper to ensure your delicious tea with all its healthy antioxidants and beneficial polyphenols.
Buy Blooming Tea
View on Amazon.com View on Amazon.in
A blog we love on "types of tea"
So here is a simple but very beautiful image of different types of Tea on a site we landed while researching more on the subject and we thought why not share this and also give credit to the awesome site as well.
Now after going through our long blog, try and guess the names of each of the "types of Tea" given in the image above to test out what you have learnt until now. Best of Luck !!!
Best Alternative to Green Tea – Final Conclusion
Henceforth, we are seeing the various kinds of teas and the health benefits of them. Yes, Green tea may not be your first choice but you have multiple choices to choose from these varied healthy options I have mentioned above. These sweet, savory, healthy teas are no less than Green Tea. Even they are more acceptable as they taste good as well as provide numerous health benefits. One just needs to know the names and s/he will have numerous options to start their day with a healthy drink to boost up the mood, body, and mind.