Classbento Review | Classbento Coupon Code 2020
Classbento Review gives you an insight into a hobby classes store. Keep checking Tangylife for amazing offers at Classbento, and don't forget to click on the link below to save '5%' sitewide on your next purchase.
Click Here To Save 5% On your Next Purchase
Classbento Review
"A hobby a day keeps doldrums away."
I am a hobbyist. You name it and I wanna try it, at least once. Honestly, I am a firm believer in keeping all my doldrums away, it's just that hobbies help me keep them as far away as possible. Since I am bored easily, and I get bored a lot before I can decide whether or not I want to pursue it, I really needed something that would help me choose the right thing. How I desperately wished I had any resource that could tell me what suits and soothes my unquenchable thirst of creating something with hands before I got bored. Like they say, be careful what you wish for, I was care(less)ful in what I wished for and next thing I know I got the address to Classbento. Add a cherry to the cake, I now know exactly what I like.
I really don't know why I signed up for that guitar class, only to leave in between. In my defense, it did hurt my fingers but the point is, if I had even the slightest bit of an idea of what I was signing up for, I probably wouldn't have done it. Now imagine every hassle it would have saved me from – time and money, but mostly time. Instead, I would have utilized it in something I really love – may be calligraphy or embroidery or cooking.Who knows? (I could have mountaineered The Everest, for all I know!)
The opportunities and actual odds of learning something from it, are pretty high when you do something you really love. Learning becomes fun and you stick to it. The key here is to find what you love. Classbento is your true blue friend. they know exactly what you want, what you love and what is really really gonna make a total mess of you.
About Classbento
Have you ever honestly wished there would be something that would help you get on to the right hobby? Aren't we like bees around flowers, buzzing around to check where we can get that precious nectar from, while constantly flying around an artificial flower? Hobbies do that to us. Don't they? I know I have been there.
Classbento is a solution to all your hobby related worries. You can call it a hobbyist's heaven if you will! The effect of Classbento is two-fold :
They help small business in growing
They help people who like to try out new hobbies without spending a bomb on it.
Started as a small-scale venture, Classbento is taking up hobby classes to next level.
Classbento gives you choicest of selections along with pretty compelling and logical reasons to why you should join them. So you, don't end up taking Pilates class from that fancy place just around the corner of your building, only to realize well, your body and you both have no taste for those super-energetic moves. Classbento is your guiding system too. We all have a pretty busy schedule, which is why Classbento keeps tabs on your class schedule. Their sole intention is to keep things fun and make learning an entertainment – exactly what hobbies are for! Aren't they? They offer some unrivaled hobby classes wrapped carefully with the good intention being present in the moment. It is simply no exaggeration to call them Hobby and Art Classes Gods!
Classbento: How Does It Work?
Just like everything else on Classbento, the selection of classes is pretty easy and quite entertaining. You can be a part of Classbento either as a teacher or as a student. They are very flexible both in terms of students and teachers. Just in case you are not satisfied and you are not sure of what you just opted for, you can get all your money back, no questions asked, provided you left the class before 15 minutes of closing and you inform them within 24 hours. They offer an array of hobby classes, so you can never be short of what you want, (let your mind enjoy its freedom, be mindful, be in the moment! Breath In, Breath Out) while you become more and more connected with your self ( I just did thinking of it!)
If you are too busy, you can always sort through their well-specified categories.
Do you have anyone who is curious? Got anyone who simply needs a godforsaken break from their routine life? You can gift them a class with Classbento. You can even book craft classes for your kids as long as they are over 6 years old and are accompanied by an adult. Albeit you can always consult the relevant teacher about the flexibility of these two conditions. like I mentioned before, Classbento wants it all to be fun, where is the fun in being uptight right?
The sole intention of Classbento is to bring about local community of art lovers, hobbyist, and art teachers under one roof. So, there can be a productive social exchange that benefits both parties without causing much hassle to either one of those. Classbento also provides with a wide variety of venues to select from, especially convenient for teachers who may be held back for the sole lack of the same. They even work for events, with teachers specially saved for such grand affairs. Boy wouldn't that be a sight for sore eyes!
Given below are some gems of the treasure that Classbento is – feast your eyes!
1. Floristry Workshop
Whether you love Japanese Ikebana or you have fallen head over heels for Contemporary Flower Arrangement, Classbento has got classes for your passion for floristry. Did you know flowers help in healing faster and putting anxiety to rest? More and more hospitals are placing flowers to help patients with speedy recovery. I told ya they give you all the right reasons to take up a hobby.
2. Terrarium Workshop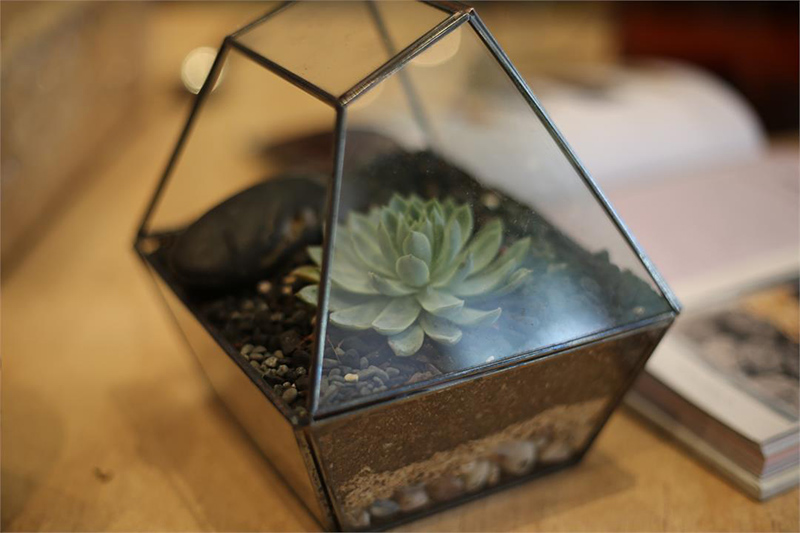 What can be more awesome than getting fresh air in your concrete jungle situated office or apartment? Nothing, except for a Terrarium. It is small, it gives us oxygen while it takes away all the CO2 all this while we co-exist. More importantly, plants are known to lower heart rates and blood pressure. Isn't that a blessing in disguise especially for people living the high paced life of urban areas? So, do give it a shot if you feel you are feeling Oh-so-lost!
3. Pottery Workshop
Pottery is known to be a stress-relieving hobby. Because it involves a lot of hand and wrist movements, it is especially beneficial for those who may have muscular atrophy or are prone to Arthritis and have dexterity issues.
4. Food, Drinks, and other Workshop
I am a food lover. I like to try different cuisines, and don't hesitate from trying to replicate few dishes I may have had in recent times. Although if you can get help from an expert of a cuisine, nothing can top that and odds of your recipe coming out fine also increase. Do check out Classbento's cuisine and food-related solutions.
Click Here To Browse Food, Drinks, And Others Workshops
5. Craft & Other Art Classes Workshop
You wanna do something creative but have no idea what you want? We all have been down that particular road. Have no fear, classbento is here. From Music to Origami, you think of it and its there.
Click Here To Browse Food, Drinks, And Others Workshops
Classbento Online Live Classes
During the corona pandemic, a lot of classes which needed to be attended in person have been facing issues now, so with the current times being difficult Classbento tried to rely on technology and provide the best way to make these classes available online through live classes.
A huge list of online classes have been created for users / customers around the world to still continue with their hobbies and learning. Now even after this pandemic ends, Classbento will still pursue to make this online platform more robust and easier with time.
Browse All Online Live Classes
ClassBento Contact – Creative Classes Australia
Classbento does not provide direct contact details, but you can fill in the query form and they'll get in touch with you as soon as they can.
Additionally, you can check out their social presence on Instagram.
Classbento Pros and Cons
Pros
Knowledge is power, that being said if you jump to a hobby with a little knowledge, there is very high likelihood you'd not like it. Classbento provides you proper information on almost all classes they offer. This helps you select exactly what you like with a backing of a well-informed decision.
Classbento, despite being a small scale company, offers charity to Dementia Australia. So, every time you're relaxing your mind through Classbento, your $1 will be helping someone keep their precious memories of life intact a little longer.
Theirs is a simple and easy-to-navigate website. Even if you are a non-millennial generation and are struggling with technology, you'll find exactly what you are looking for very easily.
With their venue options spread all over Australia, Classbento even helps those people who want to share their skill with others but are held back due to lack of space.
They are nothing if not flexible. Classbento users have the option of contacting the teacher at any given point in time to fix and modify their schedules and other requirements.
Classbento has classes ranging from $20-$200. They have a class for all with a pretty broad price spectrum.
All their classes are offline, now you'll actually get to have tangibility in life. Don't we all miss good old pre-virtual reality days?!
Cons
They don't have any contact details on their website.
Classbento Review 2020 – Conclusion

Classbento truly is a one of a kind experience. With the wide variety of experiences that they offer one can be sure to find their hobby at affordable prices. Not only do they offer various ranges and kinds, but they also keep you updated about the benefits of choosing any hobby. This ensures that you make a well-informed decision. The sole intention of the brand is to give a common roof to the art lovers and art teachers, so the community can see a simultaneous growth meanwhile having a cultural exchange of ideas. Classbento, thus, is an enriching experience for all those who want to get out and explore the world that is full of possibilities. If you are someone who is enthusiastic about trying out new things, and usually holds back due to lack of proper information, and how-tos, we say there is nothing better than Classbento to begin your journey of self-exploration.