Weight Watchers Australia Review
Summary
Weight Watchers Australia offers an amazing flexible diet program that suits every lifestyle. They have a zero point food system which allows you to use food that is rich in lean protein that can be used as a building block of the recipe you would like to eat. Eat everything you'd like. Move to a greather cause – make weightloss a wholesome lifestyle change than a mere process.
Weight Watchers Australia Promo Offer
For coolest offers sign in to Weightwatchers right now. Please don't forget to click on the link below for the latest Weight Watchers deal
Sign up now for just $1
Weight Watchers Australia Review
Hello, to you all lovely readers! I hope you're doing awesome. I am doing okayish…err you ask why? C'mon, courtesy's sake? Fine… I will tell you anyway. I am a struggler, in a lot of things but these days what puts every struggle behind (including the dreadful Mathematics) is my weight. I know… I know… who isn't struggling in that particular zone? Weight, guys, is a nasty business. Whether you want to put on some or you want to lose some, it is inarguably a danger zone. Something that none of us would like to enter.
Although, for all you people in the I-Would-really-love-to-lose-some-extra-inches zone we have a great piece of advise for you on losing weight. Get off that couch and hit the gym already! Really Shumayla? That is the solution you've got for weight loss? How original!! I knew you'd say that, which is why that is not where I am going with this. I am going to another weight watcher and no, it is not just a phrase invented by wise men. Weight Watchers actually is an international brand that wants to help you in your wild goose chase away from weight and co.
About Weight Watchers food and process
In my short span on Earth, I've heard at least a hundred thousand diet programs come and go, much like fads. Weight Watchers, guys, is something more of a classic. Weight Watchers has an experience of over 50 years. They have a unique Weight Watchers Point System. They are well updated with new science and nutrition research. With so many unique qualities, they are here to stay. The goal is to help you eat everything you like, without actually going for any special meal or tracking the calorie intake.


It was an initiative by Jean Nidtech, in the early 60s. She was struggling with her weight and used to have weekly support meetings at her home in Queens, New York. Jean had realized Weight gain is usually an emotional journey. Any person going through this tough phase of life needs an emotional support more than anything else.Since the beginning The weight watchers has believed that healthy body comes from a healthy lifestyle – Emotionally, Physically and mentally healthy lifestyle. The Weight Watchers is keeping the Spirits of Jean alive.
Weight Watchers wants your life and the emotional journey of weightloss to become a mindful one. They want you to take charge of the process – Eat what you want, exactly the way you want. Be physically active keeping it sync with your preferences. All this while supporting you through a community completely based on empathy, believing in your ability to reach to your gaol and remaining positive. While you enjoy the process much like meditation.
How does weight watchers work?
The Weight Watchers is an international brand that intends to assist in the process of losing and maintaining the weight loss.
Weight Watchers system relies on two thing:
Calorie deficit
Weight Watchers Point System
Calorie Deficit
The Weight Watchers works through creating a calorie deficit. In its simplest form, a calorie deficit means to reduce the calorie intake that is responsible for weight gain. So let's say if your body burns 100 calories each day and you consume 110 calories, you have a surplus of 10 calories, which would result in weight gain. Now the smartest way to not have that surplus is to either take in 100 calories or lesser than that through food that is easy to eat and is slow to burn making your body energetic without gaining any weight.
Let's say if a piece of chicken breast is 90 calories and so is a can of Chocochip cookies, naturally finishing cookies faster and still not feeling full is more probable than finishing an entire chunk of chicken breast and feeling full. Assuming that these 100 calories are responsible for each kg you gain if not burnt completely. Carbohydrate burns much faster making you hungry faster. Protein, on the other hand, is slow to burn. Now that you're eating chicken that is pure protein instead of cookies that's pure carbohydrate which is burnt much faster by your body.
It will benefit your body in two ways:
You would remain full for longer period
You'd consume 10 calories lesser than what your body requires to burns.
The result is you have nothing of a surplus calorie intake, which your body needs to store to result in it into a weight gain. Meanwhile, you are fit and fine for your daily chores without any fatigue. The primary goal of Weight Watchers food points is to help you eat more healthily by helping you focus on consuming more lean protein, and less saturated fat and sugars.
Weight Watchers give you a well-researched and clinically approved information on your calorie intake. They also keep updating and improving their system according to the latest research. As of December 2015, they changed their system from PointPlus system to SmartPoint System.
Weight Watchers Point System
A system unique to The Weightwatchers, it assigns certain point values to food items based on their nutritional value. Weight Watchers feels the primary goal of any diet should be to focus more on protein, fiber, fresh fruit and vegetables instead of saturated fat and sugar
Weight Watchers Point Plus
This is their old system that involved protein and fibers in consideration to assigning to food items. The protein content lowers the point while sugar and saturated fat make it higher.
Weight Watchers Smart Points
It is a well-known fact that diet, in general, should be a balanced one, no matter what the goal is. With better research in diet and nutrition areas, Weight Watchers felt there was a need to involve other nutrients as well in their system. So, they shifted from Point Plus to Smart points. This system involves protein, saturated fat, and sugars to assign to food items. This system also gives lower point values to food rich in protein and lower in other nutrients although it is more flexible.
Now the food items, which had high protein content with equally high sugar and fat content go higher in points. This makes the dieter consume more, well- balanced meal instead of fully focusing on just protein and fiber. Each food item, which is rich in certain nutrients, is categorized into various points, while keeping the presence protein amount in consideration as well. Although fruits and vegetables are always lower in point given they are rich sources of minerals, vitamins, and fibers.
The Steps to join Weight Watchers
To fully avail all that The Weight Watchers has to offer, you need to sign in for their latest program.
The process of opting for Weight Watchers program is pretty easy, although to make it even easier, they offer you help in choosing the method of their programs working through a very simple tool. You can know more about it.
Because all The Weight Watchers program are based on scientific The very first thing that you need to is put your usual contact details other than your height weight and age for the calculation of BMI.
Now that you've signed up for the program according to your life style and needs, Weight Watchers will provide you a daily, weekly and monthly SmartPoints, which you need to use accordingly for the chosen duration of diet goal.
Then comes the hard part of maintaining the weight. Weight Watchers programs are designed such that they not only focus on making healthy diet an indistinguishable part of your life style, but they also encourage, behavioral changes along with community support.
WW Your Way+ – Latest Weight Loss Program
This is Weight Watchers latest weight loss program. As the name suggests WW Your Way is very flexible diet plan exclusively catering to individual needs, taste, and lifestyle. The most important aspect of this program is 200 Zero Point food, which you can use as the building blogs for your daily points intake.
For instance Eggs have Zero point value, and you SmartPoint for a day is 3, Now the total point for the meal that you are making for yourself should be 3, since Eggs are zero point value, you have the option of adding a variety of other ingredients as long as the total point value of the prepared remains 3.
This makes the whole process quintessentially according to your taste and preferences. Still with me?? Good. Now there may be a question of overindulging popping somewhere deep in the dreadful craving valleys of your brain. Oh, those evils! The Weight Watchers got a solution for that too. You can browse their Zero Smart Point Recipes here.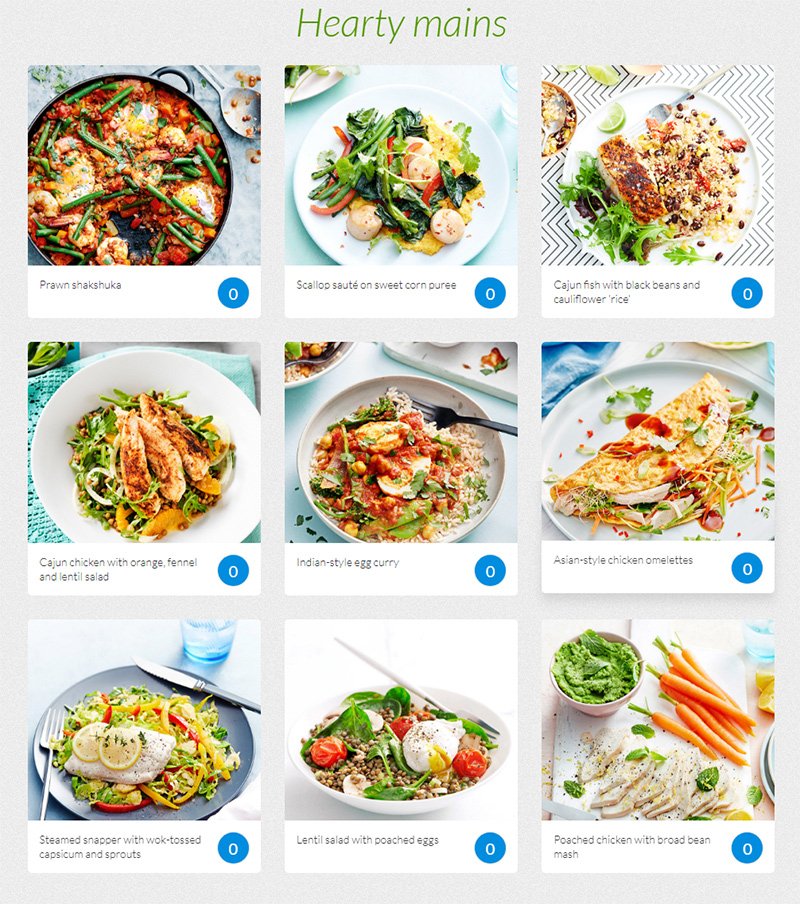 I know…I am drooling too!
WW Your Way+ Program Process
WW Your Way+ works in a wholesome manner. The program teaches you to live mindfully – eat healthily, understanding the value of physical activity and being emotionally positive. They believe Losing your weight should not be burden. It should be a single step to the greater good in life, a cause – healthier lifestyle
Eating Better
The Weight Watchers intends to ensure that you eat healthily without compromising on your taste. You can also opt for their zero point dishes if you especially feel lazy.
Physical activity
Now that you've started eating better, you focus should also be how and in what capacity are you burning the calories you are taking in. Unlike other resources such as gymming, which usually ends up going haywire, here you opt for a physical activity of your liking. The result is you are enjoying the whole process of reaching towards your goal. Like they say, there is no better motivation than enjoying whatever you are doing. Now you get to enjoy while you lose weight.
Thinking differently
Most of us who struggle with their weight, losing or gaining, know opting for diet along with becoming physically more active is only half the battle one. Emotional strength is what becomes a deciding factor on what the end result will be.
Weight Watchers help you mold your thinking into more productive channels. All Weight Watchers programs give you a freedom of choice – the ability to remain mindful of what you are doing. Your own weight loss meditation.
How to use WW Your Way+ program
There are three ways to opt for their latest WW Your Way+.

1. Weight Watchers Online + App
Specially designed for people who are self-motivated. The service offers an app along with an online community that offers support throughout.
2. Group Coaching + Online + App
If you are someone who needs support of actual people to keep you going, this will be a better choice for you. It not only gives you support of actual people but also provides you a 24/7 help of a coach.
3. 1-on-1 coaching + Online + App
So, you are someone who likes to have exclusivity and enjoy one on one conversation, you should opt for this. You get to have a weekly face-to-face coaching session.
Sign up for the program and start the program for free with an additional free of charge one month service.
Weight Watchers Pros & Cons
Pros:
Weight Watchers new program provides you with plenty of flexibility, in terms of taste and lifestyle
They offer exclusivity in your choices, hence making no food off limits.
Weight Watchers works in a wholesome manner which means they help you indulge in a healthy lifestyle, Body-tongue, and soul.
With their Zero Point Food options, you have an option of creating your own meal according to your capacity and taste, without any guilt of overindulgence.
They are updated with latest food and nutrition searches, so you can rely on them for offering you the best in the market
Cons:
Their Australia website is less informative for new consumers as opposed to their international and UK websites.
The website does not give direct information on points and how the points work.
Contact Details
Phone No :191 997(AU) 0800 009 009(NZ)
Email: customerservice@weightwtachers.com.au
Facebook: You can follow them and contact them via Facebook Page
Conclusion
A Classic on its own, the weight watchers is here to stay for a very very long time. With their dedicated team keeping themselves updated with the latest research, it is safe to say, the weight watchers offers you nothing but the best. The best part about their dieting plans is that they cater to people of all sort of comfort level, whether you are a self-motivated go-getter or an introverted solitude lover.
If you can think it, Weight Watchers will give it. Now not help you make health a habit but also an indistinguishable part of your life. The whole process is designed in such a way that it is a meditation in its own being, and by the time you finish it you start loving yourself in a spiritual manner, much like the effects of yoga. This is a total Thumbs from us here at Tangylife, although they do need to focus a little towards the navigation and informative aspect of their Australia website.